Selamat Hari Raya in advance!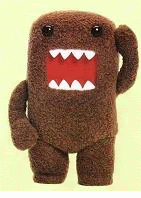 "balik kampung, oh oh oh balik kampunggg~~"
Yeaps, I'm going back Lahad Datu tomorrow, dad's side kampung. So it's midnight now, and still on my way packing all my stuff. Clothes, baju raya, tudung, towel, accesories, shoes, sandal, handphone, books, camera!, chargers, laptop, undergarments :P, toiletries, etc and what not. Such a nuisance, totally. And my nose is feeling real itchy, I think because of all the dust. :/
And that is why I'm here, blogging? This going to be my last post I think, as I know that there will be no time for me to blog & gonna forbid myself to online. Umm wait, make it less-online then, haha. Our school is having one month of exam; including excel & school's final exam, how great. So after this i'm going on HIATUS. I don't know how many times I said that in my previous post, but whatevs. This is gonna be the officialliest(word not exist) one ever. Whatever it means.
Moving on, tomorrow will be last day of Ramadan month! How time flies huh? Enjoy while it last people, haha. I know I will. :P And the next day? You know what occasion (: RAYA! or Bulan Syawal just so you know.
Since I will not gonna be online for four days straight and before I go back to my dusty chamber with my dusty stuffs, I would like to wish all my muslim & non-muslim friends, bloggers, people out there who happens to come across this bloggie of mine;
SELAMAT HARI RAYA AIDILFITRI,

MAAF ZAHIR DAN BATIINN!
xoxo
May god bless ya'll abundantly... :)
p.s : To Konea, all the best in your upcoming competition! Have faith babe (:
p.p.s : Ann, whatever happened, remember you still have US okay? Cheer up darling, love you.



off - 0030am
Labels: EXAM, EXCEL, HIATUS, SELAMAT HARI RAYA